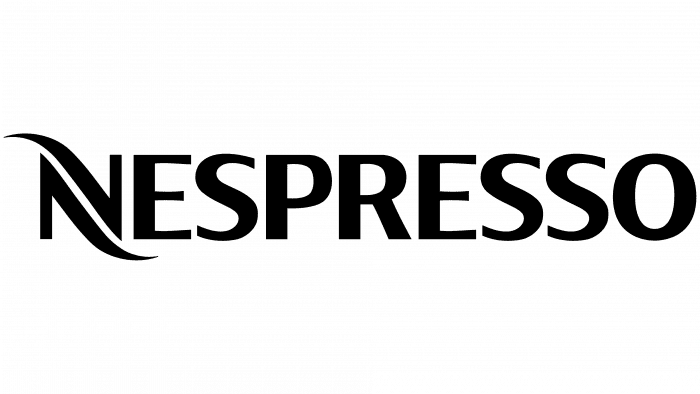 Nespresso Logo PNG
Elegant in its execution, the Nespresso logo of the famous manufacturer of coffee machines and capsule coffee is distinguished by luxury, exquisite taste, and unsurpassed style. It focuses on the drink's impeccability and the packaging design's originality.
Nespresso: Brand overview
| | |
| --- | --- |
| Founded: | 1986 |
| Founder: | Eric Favre |
| Headquarters: | Lausanne, Switzerland |
| Website: | nespresso.com |
Nespresso is a premium brand and an operating arm of the Nestle Group corporation based in Lausanne, Switzerland, founded by entrepreneur Eric Favre. It has existed since 1986. It is engaged in the production of coffee machines and capsule coffee.
Meaning and History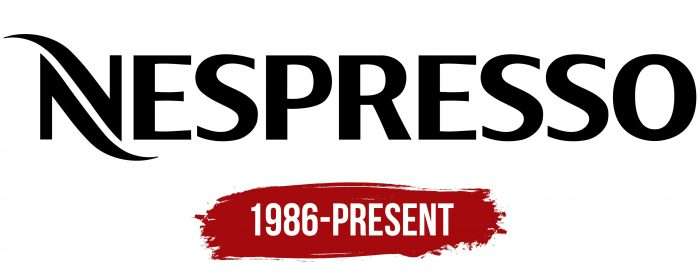 It is a luxury brand with exquisite taste and superior style that extends to everything related to its business. The focus is not only on impeccable coffee but also on the original packaging, decorated with an individual logo.
The company logo is very simple and consists of a combination of two elements – graphic and verbal. It was adopted in the foundation year and has never changed (except for the color).
What is Nespresso?

Nespresso is a brand of coffee machines and single-use coffee capsules owned by Nestlé, which is reflected in its name. The capsules are made of aluminum and contain over 30 varieties of high-quality coffee, including robusta and arabica, of varying intensity. Nespresso machines can prepare cappuccino, lungo, espresso, and other beverages. There are separate product lines for home use, offices, and restaurants.
The style of the logo is art deco, sophisticated and elegant yet modern and practical at the same time. The writing font is an author's font developed by the Zecraft design agency. It reflects technical strength and reliability.
Font and Colors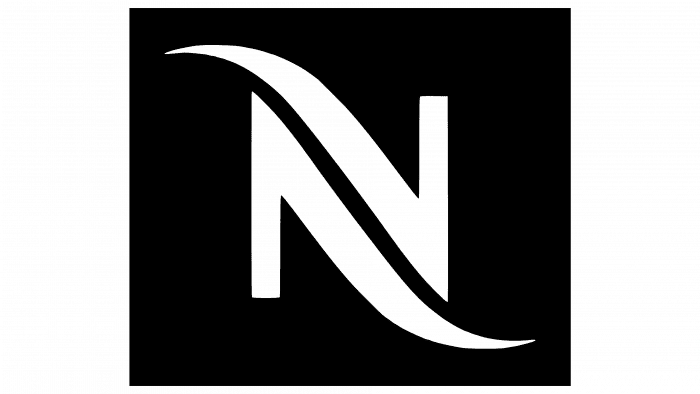 The word "Nespresso" contains strict capital letters and the only graphic element that brings life to the logo. So, the letter "N" is made in two identical parts in a mirror arrangement. They look like a checkmark or a stylized "V" with an extended and slightly curved stem. As conceived by the developers, this is an emphasis on the brand's products and a mark about the impeccability of coffee.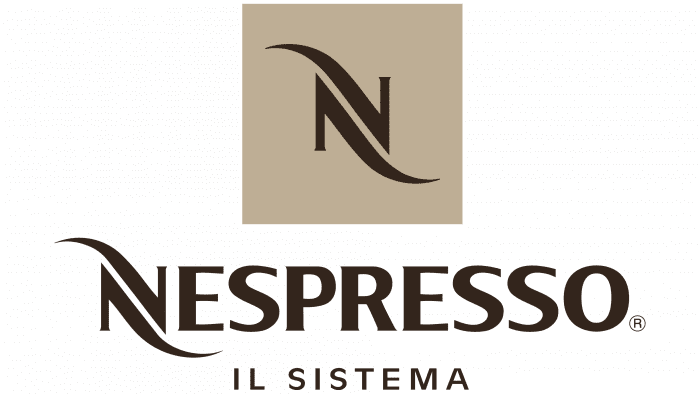 The sign's color scheme varies from monochrome (classic black and white) to dark brown (used in some variants). Moreover, the brown palette matches the natural shade of coffee. It testifies to the high quality of the product and expresses concern for consumer convenience.
Nespresso color codes
Black

Hex color:
#000000
RGB:
0 0 0
CMYK:
0 0 0 100
Pantone:
PMS Process Black C