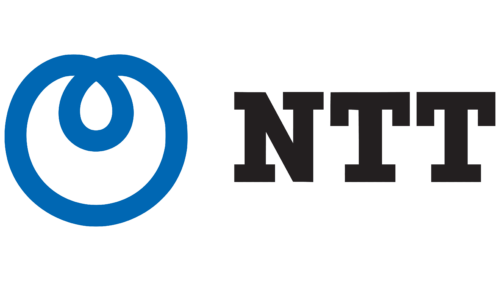 NTT Group Logo PNG
NTT Group Logo underwent a significant transformation in 1985, manifesting a fresh persona for the brand. This pivotal year also marked the first time the company name was included in the logo, elevating its recognition factor. Conceived by the renowned Japanese artist Yusaku Kamekura, the new logo embodied simplicity and modernity, bringing together a distinct blue symbol beside a bold black typography.
The emblem, dressed in blue, showcases a stylized shape that hints at abstract artistry. Comprising gently curved lines, the figure incorporates a diminutive loop, resembling a droplet, in its upper region. This graphic element, despite its apparent simplicity, adds a layer of intrigue and fascination to the logo.
Parallelly, the wordmark adheres to a firm, geometric serif typeface. Characterized by clean cuts and linear aesthetics, the lettering projects an image of stability and strength. These traits echo the commitment of this logo brand to reliability and excellence in its service offerings.
The NTT Group emblem symbolizes the organization's commitment to evolution, innovation, and dependable service. The abstract emblem, coupled with the robust typography, reflects a brand that is progressive yet rooted in delivering quality, reinforcing its vision and values.
NTT Group: Brand overview
| | |
| --- | --- |
| Founded: | August 1, 1952 |
| Founder: | Government of Japan |
| Headquarters: | Ōtemachi, Chiyoda, Tokyo, Japan |
| Website: | group.ntt |
The Nippon Telegraph and Telephone Corporation, affectionately known as NTT, is a titan in the telecommunications industry. Rooted in Tokyo, Japan, it has made substantial waves across the global communication sector since its inception.
With an impressive reach extending beyond the confines of Japan, it has demonstrated a unique ability to innovate and adapt to evolving technology trends. This adaptability has propelled its growth and fortified its status as a leader in telecommunications. With a vast range of services under its purview, it consistently exhibits a steadfast commitment to quality and efficiency.
Meaning and History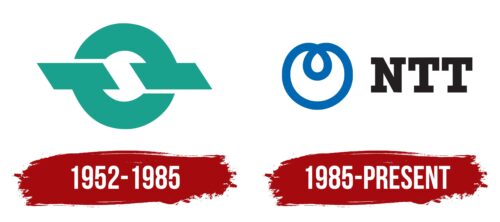 The corporation's brand identity is a reflection of its commitment to providing superior communication solutions. It is recognized for its trademark of reliability and innovation, which are key pillars of its brand identity. This has translated into a strong presence in the market, with consumers associating the corporation with high-quality, dependable services.
Digging deeper into the fabric of its brand identity, it values customer satisfaction above all else. It seeks to enhance connectivity and enable seamless communication for its consumers. This dedication to customer-centric solutions is interwoven into the corporation's ethos, and it plays a vital role in shaping its brand image.
Through its blend of innovation, dependability, and customer focus, the corporation has crafted a distinctive brand identity. It stands as an emblem of superior telecommunications solutions, continually pushing the boundaries of innovation to elevate communication experiences. This dedication to quality and improvement reinforces its standing as an industry leader and continues to drive its success.
What is NTT Group?

NTT Group, known as Nippon Telegraph and Telephone Corporation, is a leading global information and communications technology (ICT) company headquartered in Ōtemachi, Chiyoda, Tokyo, Japan. It was established on August 1, 1952, by the Government of Japan. The company offers a diverse range of telecommunications services, including telephone and data network services, mobile communications, and internet services. As one of the world's largest telecom companies, NTT Group plays a significant role in the development and delivery of innovative ICT solutions, contributing to the advancement of digital communication and infrastructure worldwide.
1952 – 1985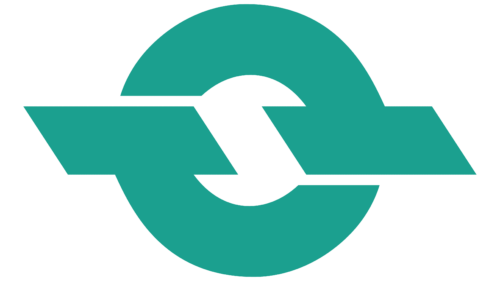 1985 – today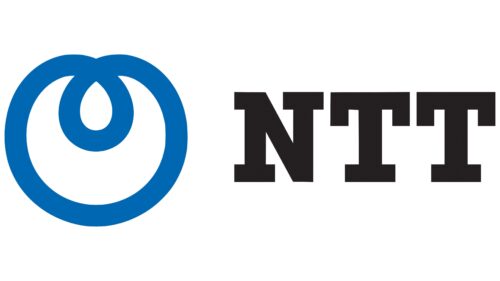 NTT Group color codes
Raisin Black

Hex color:
#231f20
RGB:
35 31 32
CMYK:
0 11 9 86
Pantone:
PMS Neutral Black C
Medium Persian Blue

Hex color:
#0067b3
RGB:
0 103 179
CMYK:
100 42 0 30
Pantone:
PMS 285 C