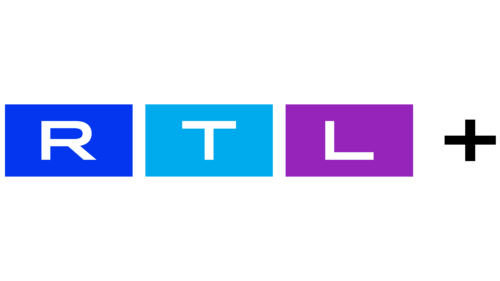 RTL Most Logo PNG
RTL Most Logo has undergone a significant rebranding, transitioning to RTL+, indicating a deliberate strategy to stay in tune with the dynamic nature of the media sector. This redesigned logo upholds the network's legacy of commitment to high-quality content, much like its predecessor.
The logo design is characterized by bold and precise typography that echoes the channel's assertive and progressive stance. The iconic RTL letters each rest within individual colored squares – blue, light blue, and lilac, respectively, adding a distinctive visual element to the emblem.
The addition of the "+" symbol, representing the concept of 'more,' conveys the company's commitment to pushing boundaries. This could refer to a wider range of content, enhanced accessibility, or a greater level of viewer interaction. This potent symbol encapsulates the essence of the RTL+ logo.
The RTL+ logo, or RTL Most emblem, signifies the network's relentless drive for innovation and meeting viewer expectations, restating its promise to deliver the best in entertainment.
| | |
| --- | --- |
| Founded: | 2009 |
| Founder: | RTL Group |
| Headquarters: | Hungary |
| Website: | rtlplusz.hu |
Established by the esteemed RTL Group, RTL Most stands as a notable Romanian TV channel, reaching beyond its national boundaries to deliver a blend of informative and entertaining content across Europe. This channel represents a facet of the RTL Group's extensive portfolio, underscoring its commitment to creating and disseminating a diverse range of programming to cater to various viewer preferences.
Since its inception, the channel has progressively solidified its presence in the European broadcast sector. It has continued to expand its reach, resonating with audiences seeking an amalgamation of information-rich and entertainment-oriented content. Despite being primarily Romanian, the channel breaks linguistic barriers with its wide-ranging offerings, strengthening its identity as a comprehensive media outlet.
Meaning and History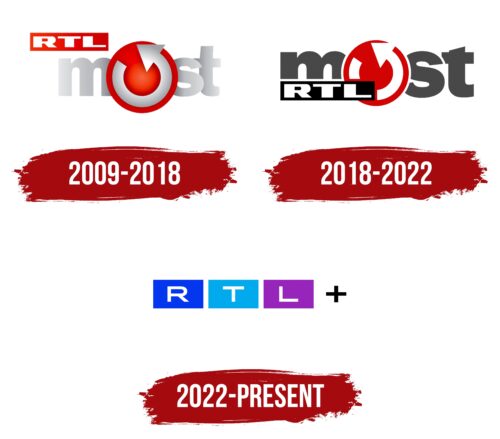 The brand identity of RTL Most is vividly reflected in its programming strategy. Committed to serving a mixed bag of content, the channel exudes an image of versatility and inclusivity. Its distinctive logo, a combination of strong, bold letters and a striking color scheme, mirrors its confident and dynamic persona, instantly capturing viewer attention.
In its visual communication, RTL Most lean towards vibrant and engaging designs, a strategy that aligns with the brand's mission to keep viewers engaged and informed. Whether it's promotional material or on-air graphics, every element is designed to be compelling, providing a visual experience that complements the diverse content it delivers.
The brand maintains a consistent and interactive communication style. Its digital presence is as compelling as its on-air identity, ensuring a seamless experience for the audience across platforms. Through this harmonious blend of impactful content, visual appeal, and engaging communication, RTL Most continue to enhance its reputation as a leading television channel in the European media industry.
What is RTL Most?

RTL Most is an online video-on-demand service founded in 2009 by the RTL Group, one of Europe's largest television and radio broadcast companies. Based in Hungary, RTL Most provides viewers with access to a variety of programming from the channels within the RTL family. This includes popular TV series, reality shows, news programs, movies, and exclusive digital content. By offering a platform for on-demand viewing, RTL Most allow audiences to watch their favorite programs at their convenience, contributing to the growing digital television landscape in Hungary.
2009 – 2018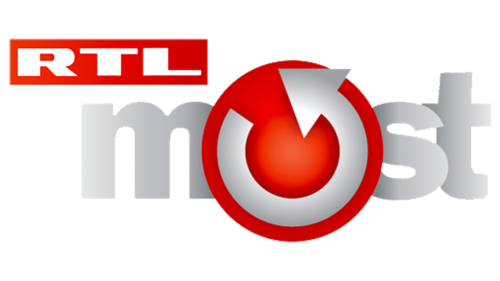 2018 – 2022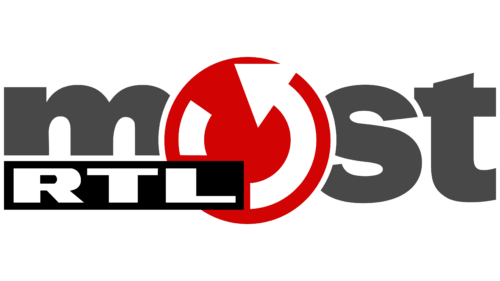 2022 – today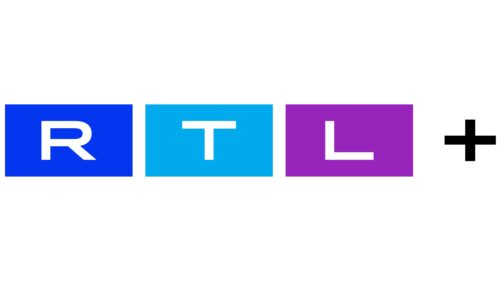 RTL Most color codes
Blue

Hex color:
#0336ee
RGB:
3 54 238
CMYK:
99 77 0 7
Pantone:
PMS Blue 072 C
Spanish Sky Blue

Hex color:
#00abed
RGB:
0 171 237
CMYK:
100 28 0 7
Pantone:
PMS 801 C
Purple

Hex color:
#9624bb
RGB:
150 36 187
CMYK:
20 81 0 27
Pantone:
PMS 592 C
Black

Hex color:
#000000
RGB:
0 0 0
CMYK:
0 0 0 100
Pantone:
PMS Process Black C