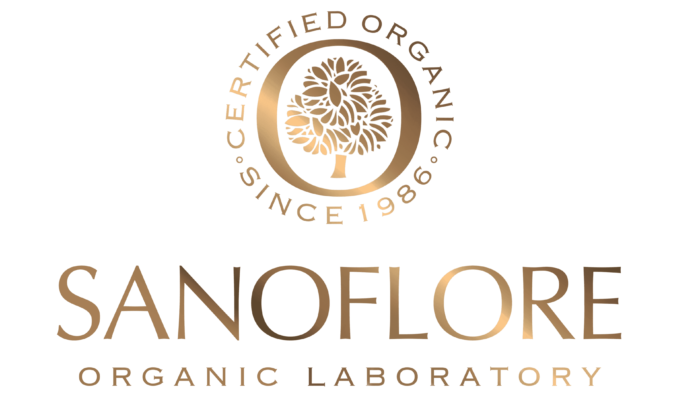 Sanoflore Logo PNG
The Sanoflore logo shows the transformation and improvement of customers' skin after using the brand's cosmetics. The emblem says: the company's products are the gold standard in the world of cosmetology. The company mark on the packaging is a guarantee of performance.
Sanoflore: Brand overview
| | |
| --- | --- |
| Founded: | 1986 |
| Founder: | L'Oréal |
| Headquarters: | France |
Sanoflore is a line of active cosmetics, which is part of the division of the French concern L'Oréal. He acquired it in 2006. The company produces biological products for a wide beauty segment and offers products to maintain the face and body's beauty.
Meaning and History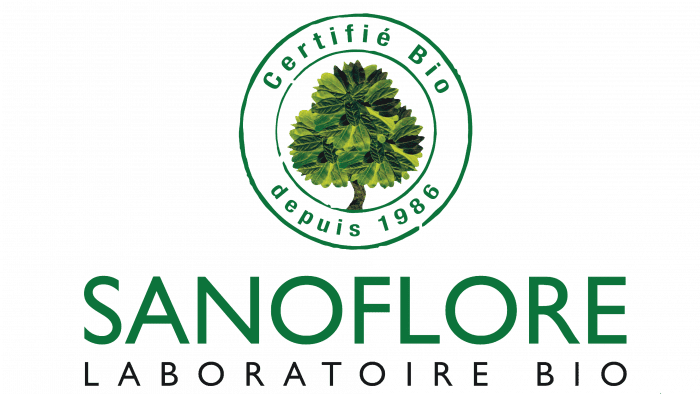 The Sanoflore brand has two emblems. The early one is made in golden colors and emphasizes the elitism of luxury cosmetics. Topical consists of a soft green palette and focuses on the naturalness of the ingredients.
One logo features a tree in the letter "O" surrounded by two phrases: "Certified organic" and "Since 1986". Below is the name of the brand and the words "Organic Laboratory." On the second, the tree is arranged in a double ring, and on a wide stripe it is written in French "Certifie BIO" and "Depuis 1986". Below you can see the phrase "Sanoflore Laboratoire BIO." In both one and the other, the tree logo consists of four elements: three large branches forming a crown and a trunk.
What is Sanoflore?

Sanoflore is a French organic cosmetics brand from Gigors-et-Lozeron. Its founder is Rodolphe Balz. The company had two opening dates: 1972, when the first herbal farm appeared in France, and 1986, when a production laboratory was created alongside it. The name comes from the combination of the Latin words "sanus" (health, healthy) and "flora" (flower, world of plants). Since 2006, the brand has been owned by the L'Oréal Group.
Font and Colors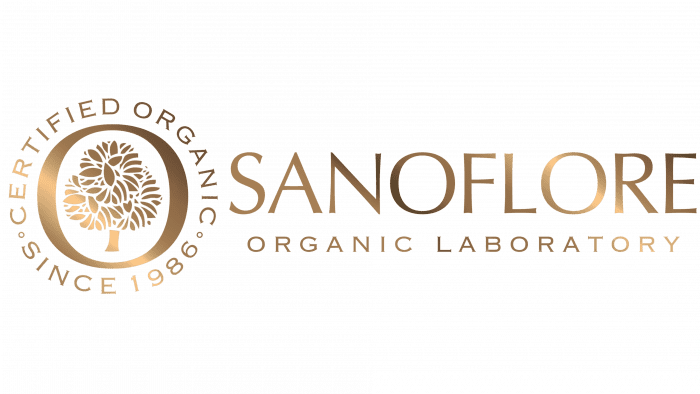 The inscriptions in the emblem are made in the Sans Serif typeface – chopped, sans serif. The letters are mostly lowercase. Basic colors are gold, green, and silver. The first is cosmetics for the elite; the second is the naturalness of the components.
Sanoflore color codes
Raw Umber

Hex color:
#816040
RGB:
129 96 64
CMYK:
0 26 50 49
Pantone:
PMS 7575 C
Pale Gold

Hex color:
#f5c387
RGB:
245 195 135
CMYK:
0 20 45 4
Pantone:
PMS 713 C