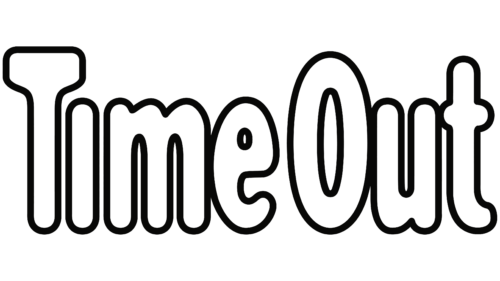 Time Out Logo PNG
The Time Out logo sets an example of classic design, marrying the timeless combination of black, red, and white. Sometimes a red rectangle is placed under the logo, on which the name of the city in which the magazine is published is displayed. Representing the brand as an "ambassador of the city," this palette serves as an evergreen trend and draws attention due to its vibrant contrast.
Today, magazine covers predominantly feature photos, and the logo maintains its original form, save for the addition of a thick red line at the bottom of the black rectangle. In mobile applications, Time Out employs a simplistic black square with a horizontally placed, thick red line at its lower edge.
The meaning behind the emblem reflects Time Out's commitment to providing readers with comprehensive city guides. The timeless and bold design reflects their confidence and authority as a city guide, with the strong colors emphasizing their dynamic, vibrant content. The addition of the red line could be interpreted as a symbolic representation of the city's horizon line, further emphasizing the brand's city-centric focus.
| | |
| --- | --- |
| Founded: | 1968 |
| Founder: | Tony Elliott |
| Headquarters: | London, England, United Kingdom |
| Website: | timeout.com |
Time Out, a globally recognized magazine published by Time Out Group, has carved out a distinct niche in the world of lifestyle publications by providing readers with a comprehensive guide to the cultural heartbeat of cities worldwide.
The publication's purpose is to explore and curate the best of what cities have to offer, from food and drink to music, theater, art, and travel. It is an urbanite's handbook, a compilation of must-see events, must-visit places, and must-try experiences, keeping its readership informed and inspired.
Meaning and History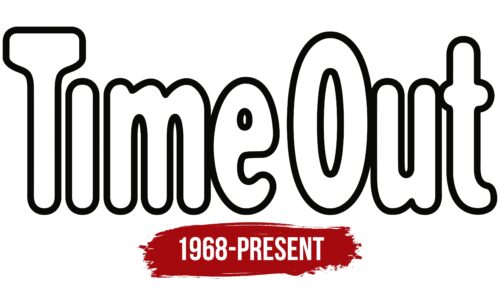 The brand identity of Time Out is rooted in its role as a guide and a trendsetter. The logo, comprising bold, white letters set against a vibrant red background, is a visual statement of the magazine's dynamic and energetic persona. It echoes the publication's commitment to keeping its finger on the pulse of urban culture and lifestyle.
The tagline, "Discover your city," succinctly sums up Time Out's mission. It is an invitation for readers to step outside their routines and truly immerse themselves in their city's culture. This sense of discovery, exploration, and experience underpins the brand identity and further strengthens the bond between the publication and its readers.
What is Time Out?

Time Out is a global media and entertainment company headquartered in London, England. Founded by Tony Elliott in 1968, it started as a London-only publication, providing listings for local events, reviews of restaurants, theaters, and cinemas, as well as interviews and previews of upcoming arts events. The publication has since expanded internationally, providing city guides for major cities around the world in both digital and print formats. Time Out is well-regarded for its influence in the cultural and entertainment spheres, helping readers discover the best things to do in their cities.
Time Out stands as an engaging and invaluable resource for urban exploration. Its brand identity reflects its mission to inspire, guide, and connect city dwellers and lovers, solidifying its position as a vibrant and trusted voice in city lifestyle and culture.
Time Out color codes
Black

Hex color:
#000000
RGB:
0 0 0
CMYK:
0 0 0 100
Pantone:
PMS Process Black C