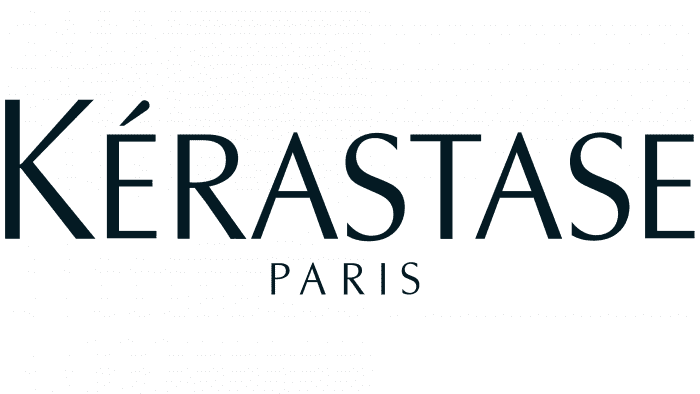 Kerastase Logo PNG
The elegant and minimalistic Kerastase logo reflects the direction of the product and its distinctive features. A Florentine journey inspired the graphics of the font. The classic simplicity of visualization coexists harmoniously with the idea of ​​ideal beauty.
Kerastase: Brand overview
| | |
| --- | --- |
| Founded: | 1964 |
| Founder: | L'Oreal |
| Headquarters: | Paris, France |
| Website: | kerastase-usa.com |
Kerastase is a trademark of the famous French company L'Oreal, established in 1964. Professional care products for hair and scalp are produced under its label. The products are luxury class and do not contain potentially hazardous components.
Meaning and History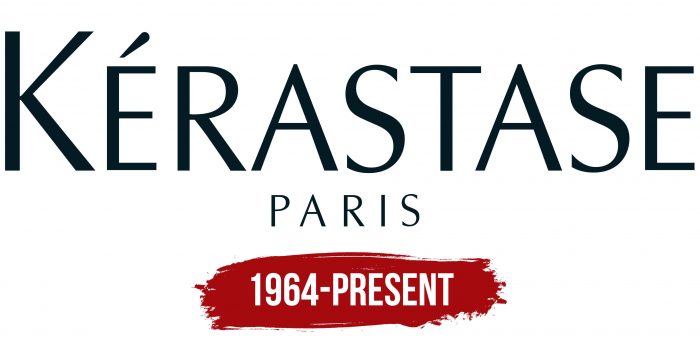 The brand logo is minimalistic and elegant. It has no graphic signs. In the center is the word "Kerastase." All letters are uppercase, but "K" is higher than the rest of the characters. The font is bold, sans serif. Above the first "E," there is an acute accent: "É." This means that the sound is read in a French manner, with a closed pronunciation.
There is another word under the brand name – "Paris," indicating the origin of cosmetic products. It is smaller but has similar typography.
What is Kerastase?

Kerastase is a brand of the French company L'Oreal Paris. It offers a wide range of hair care products, including sprays, serums, masks, conditioners, shampoos, and more. Product lines are designed to address specific problems, such as restoring dull, damaged, dry, and brittle hair or caring for hair after coloring. The ingredients used in the formulas are highly effective because they are developed using cutting-edge technology.
In some emblems, "Kerastase" and "Paris" are separated by a long horizontal line. The background is predominantly white. Sometimes there are versions with a large light gray "K" in the background.
Font and Colors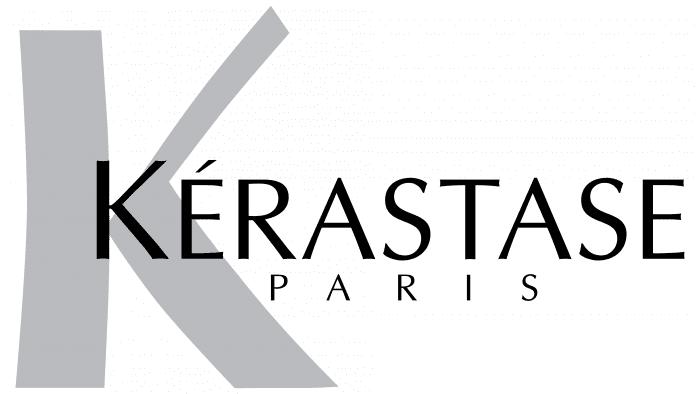 The logo of a cosmetic brand consists of a text part, for which the developers have chosen a thin cut font. In particular, this is Optima, invented in 1958 by the designer Hermann Zapf and first published by D. Stempel AG from Frankfurt's German city. Although the font is grotesque, it has small bulges at the ends, reminiscent of serifs. This is a reference to the Roman capitals, which served as inspiration for the typeface when the author was traveling around Florence. But the color scheme for the emblem is simple: it consists of classic black on a white background.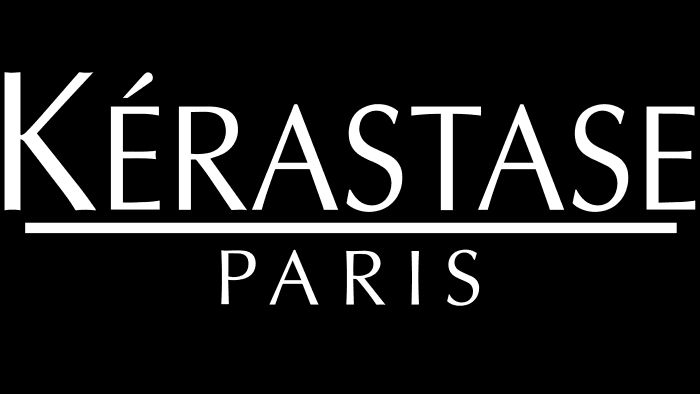 Kerastase color codes
Black

Hex color:
#000000
RGB:
0 0 0
CMYK:
0 0 0 100
Pantone:
PMS Process Black C