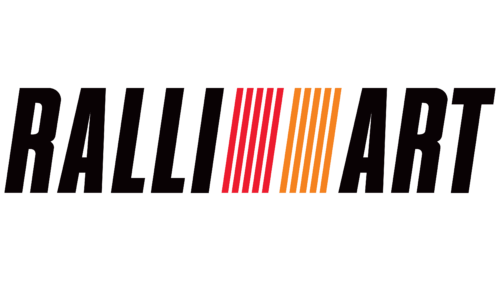 Ralliart Logo PNG
| | |
| --- | --- |
| Founded: | April 1984 |
| Founder: | Andrew Cowan, Doug Stewart |
| Headquarters: | Tokyo, Japan |
| Website: | ralliart.com |
In the spring of 1984, the automotive realm was introduced to Ralliart, Mitsubishi Motors' answer to high-performance and motorsports demands. This new division was the brainchild of rally legends Andrew Cowan and Doug Stewart, who had clinched World Rally Championships. Their aim was clear: to amplify Mitsubishi's presence in rally racing arenas.
Throughout the final years of the 20th century, Ralliart stamped its dominance across several esteemed racing circuits, from the World Rally Championship to the Dakar Rally and various off-road challenges. Some legendary machines birthed by this division included the Lancer Evolution, Pajero Evolution, and the Challenger.
However, Ralliart wasn't just about tearing up the dirt tracks. Their expertise spilled onto city roads, too, as they devised high-performance variants of regular vehicles and offered tuning components to boost the prowess of Mitsubishi's standard lineup. The Lancer Evolution, Carisma GT, and Colt Ralliart are standout models that bore the Ralliart insignia on city streets.
As the 2000s rolled in, Ralliart evolved its strategy, leaning towards creating luxury sports vehicles, with models like the Lancer Sportback Ralliart leading the charge. However, a decade later, in 2010, the division faced a pivotal moment. Mitsubishi's decision to curtail its motorsports investments meant Ralliart had to recalibrate its operations.
While the halcyon days of large-scale motorsports exploits and road car production may have faded, Ralliart's legacy persists. Today, it endures as a symbol of performance for Mitsubishi, offering enthusiasts a range of accessories and tuning components that echo the brand's rich racing heritage.
Meaning and History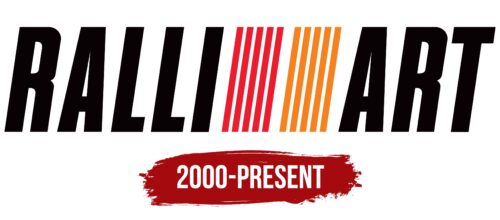 What is Ralliart?

Ralliart, the Mitsubishi Motors division specializing in high-performance and motorsport vehicles, has carved out a distinct reputation within the automotive sector. Committed to exploring the extremes of vehicular performance, Ralliart has built a track record of exceptionalism, ingenuity, and accomplishment. Its exploits have been undeniably impressive and continue to set its sights even higher.

Established in April 1984 by founders Andrew Cowan and Doug Stewart, both ardent rally racing fans, Ralliart was born to design and ready Mitsubishi Motors vehicles for rally racing and off-road courses. Additionally, the company embarked on a mission to craft high-performance models and components for the most devoted auto enthusiasts.
Ralliart color codes
Imperial Red

Hex color:
#ed1b2e
RGB:
237 27 46
CMYK:
0 89 81 7
Pantone:
PMS Bright Red C
Cadmium Orange

Hex color:
#f5821f
RGB:
245 130 31
CMYK:
0 47 87 4
Pantone:
PMS 151 C
Black

Hex color:
#090204
RGB:
9 2 4
CMYK:
0 78 56 96
Pantone:
PMS Black 6 C