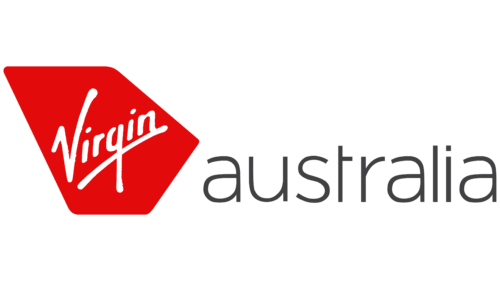 Virgin Australia Logo PNG
Virgin Australia: Brand overview
Since its inception in 2000, Virgin Australia has become a prominent figure in the Australian aviation landscape, becoming known for its distinctive Virgin brand and commitment to exceptional service.
Starting out as Virgin Blue, the airline quickly gained momentum. Its amazing rise began with just two airplanes flying the same route.
An unexpected opportunity came in 2001 when the collapse of Ansett Australia created a void in the domestic market. Virgin Blue seized this moment and quickly expanded to fill the void.
Building on its success, Virgin Blue embarked on an ambitious growth plan, introducing new routes, improving its fleet, and attracting more customers. In 2011, the airline rebranded to Virgin Australia, marking a major milestone in its journey and opening the door to even greater achievements.
Today, Virgin Australia's extensive network spans 32 Australian cities, connecting major hubs and offering a variety of domestic and international destinations.
The airline continually invests in its fleet, cabin interiors, and technology to provide an unrivaled travel experience. Virgin Australia is expanding its reach through strategic partnerships with global carriers, providing passengers with seamless connections and access to a wider range of destinations.
Meaning and History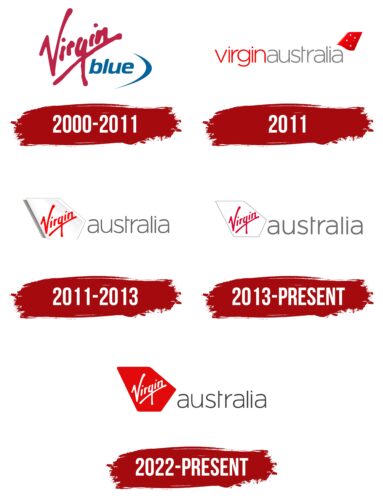 What is Virgin Australia?

Virgin Australia Airlines, operating under the legal name Virgin Australia Airlines Pty Ltd, began operations on August 31, 2000. The airline was originally called Virgin Blue and debuted with two airplanes on the same route. Based in Australia, it soon became the largest airline operating under the Virgin brand by fleet size. The airline has now expanded to serve 32 Australian cities directly from hubs in Brisbane, Melbourne, and Sydney.
2000 – 2011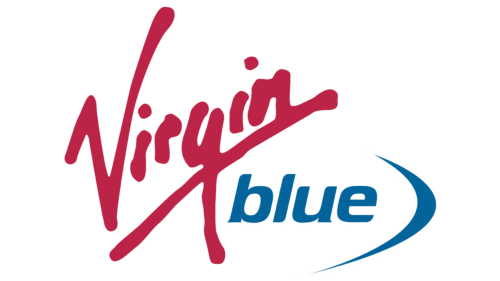 2011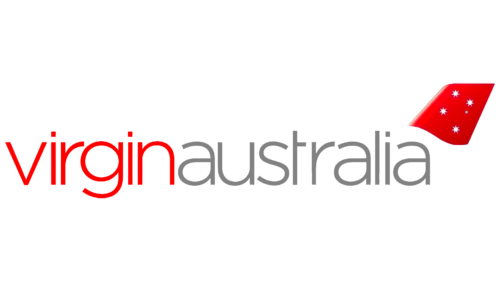 2011 – 2013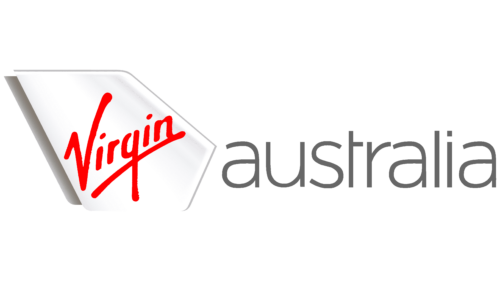 2013 – today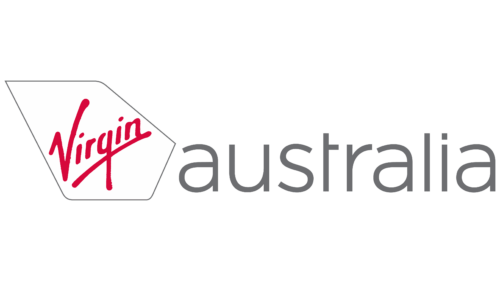 2020 – today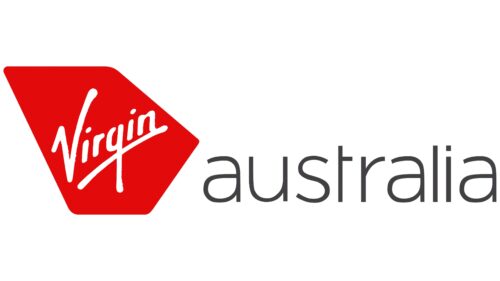 The Australian airline is managed by Virgin Group, so its logo is in line with the international conglomerate's corporate identity standards. It is a graphic sign: a diagonal inscription, "Virgin," emphasized by a curved band. The word is located on the background of a bright red hexagon with rounded ends, representing a stylized part of the tail of the aircraft. On the right is the name of the country where the airline is based. It is highlighted in gray and typed in a font similar to Wiescher-Design's Dylan Thin but with a modified "t."
The diagonal positioning of the "Virgin" and the curved stripe emphasize speed and dynamism, in keeping with the adventurous spirit of the airline. The bright red hexagon draws attention while maintaining consistency with the Virgin Group's existing branding initiatives. The choice of gray for the country name creates visual contrast, while the distinctive typeface gives the design a modern elegance.